Acne Scar Treatment In Delhi
Acne scars are often brought on by skin irritation brought on by clogged pores that are overflowing with bacteria, dead skin cells, and excess oil. The features of acne scars vary according to the extent of the break. Shallow lesions often have a tiny size and heal quickly. However, if there is a significant crack in the pore's wall, infectious material leaks into the surrounding tissue and causes deeper dug lesions. By producing fresh collagen fibers, the skin makes an effort to heal these wounds. These repairs frequently lack the perfection and smoothness of the original skin. This picture shows the typical forms of scarring.
What Number Of Sessions Are Needed For Acne Scar Treatment In Delhi?
How many sessions are needed to achieve excellent results is one of the key factors for anyone considering laser treatment for acne scars in Delhi. Since everyone is unique and has a completely distinct type of skin, each individual will likely require a different amount of treatment.
How Many Visits Are You Need To Make To Acne scar treatment in Delhi?
The greatest outcomes for treatment for acne in Delhi rely on the skin and hair type, as we've already discussed, as well as the body area that has to be covered. Naturally, larger regions will take longer. Smaller regions, such as the bikini area, may only require three treatments while facial hair may require as many as six. Legs will also receive six treatments.
What Are The Prices Of Various Scar Removal Methods In Delhi?
There are several methods for getting rid of scars, and the price for each method is shown below:
From Rs. 3,000 to Rs. 7,000 for each session for a chemical peel
Micro-needling Radiofrequency sessions cost between Rs. 10,000 and Rs. 25,000.
Microdermabrasion costs between 2,000 and 5,000 rupees for each session
Dermal fillers cost between 20,000 and 100,000 rupees each session.
Skin grafting: 30,000 to 1,000,000 rupees
GLOBAL INFLUENCERS AT ISAAC LUXE
Beauty celebrated around the world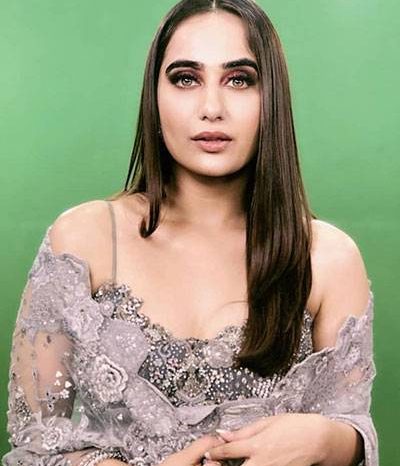 KUSHA KAPILA
For me, going to Dr. Geetika has been quite a revelation in the sense that she helped me know more about my skin and what my body needed in terms of my skin behaving properly. I feel like she's not somebody who suggests aggressive or expensive procedures just because she wants to get her agenda to the table which happens with a lot of dermats. I think what she does is that she first tells you to get your shit together which is really important and I think that's what most dermats should ideally do. I think my experience has been very good. She's told me to stay off certain things and it's really helped me with my acne. She's also somebody who's a case study herself because when you look at her and her skin you kind of know that you're in good hands!''
-Social Media Celebrity
Why Opt For Pristyn Care In Acne Scar Treatment In Delhi
Pristine Care, a full-stack healthcare provider, prioritizes the needs of the patient. We cater to the requirements of our patients and offer inexpensive, comprehensive care. You will receive the following services from us:
Free First Appointments With Delhi's Top Plastic Surgeon
Treatment at top facilities with cutting-edge facilities and services.
A variety of payment options are available, such as cash, checks, debit cards, and credit cards.
Assistance with the insurance claim and documentation processes.
Free EMI option to pay the cost of treatment in manageable payments.
Free pick-up and drop-off service on the day of the operation.
Many additional follow-up consultations without charging extra.
Which Scar Removal Method Works The Best In Delhi?
The doctor evaluates the treatment for acne scar in Delhi before deciding on the optimal scar removal method. For instance, laser therapy may successfully cover up minor scars like piercings and chicken pox scars. Skin grafts are used to cover other scar forms, such as contracture, keloid, burn, etc., to provide the best outcomes.
Why Choose ISAAC Luxe for Acne Treatment in Delhi?
ISAAC Luxe is a cutting-edge Delhi clinic specializing in acne scar treatment. The clinic offers answers to various hair and skin issues, including acne scar therapy.
ISAAC provides a variety of acne treatments, including laser treatment, microdermabrasion, derma roller, chemical peel, collagen therapy, and others. Our skilled dermatologists and trained technicians will provide you with the best skin care possible.
The primary goal of ISAAC Luxe is to assist our patients and clients in reaching their full potential in all aspects of their health and beauty through our unique individualized approach to accurate diagnosis, treating the root cause of problems to prevent a recurrence, and multi-leveled patient education to solve their own skin problems.
Request a consultation and price estimate