Acne Scar Treatment in Pune
Describe Acne Scar Treatment in Pune
When it comes to acne scar treatment in Pune, the light is usually focused on the top layers of your skin to dissolve scar tissue. Aside from removing the scar tissue, the procedure also promotes the growth of fresh, healthy skin cells. 
Although this method doesn't totally get rid of acne scars, it can diminish the pain they cause while also reducing their look. You might not be a suitable candidate for this procedure if you have active acne, darker skin, or skin that is severely wrinkled. You cannot decide for yourself whether laser treatment for acne scars is the best line of action without consulting a dermatologist.
How Does The Acne Scar Treatment Work?
To eliminate the scar-affected area's top layer of skin, the laser's heat is first applied to the affected area. Your skin looks smoother, and the scar's appearance becomes less obvious when the outer layer of your scar peels off. 
In addition to encouraging the growth of new, healthy skin cells, the laser's heat and light also help the scar tissue to disintegrate. The laser's heat attracts the blood flow to the area, and because it targets blood vessels in the scar, inflammation is decreased. Due to the effects of everything said, scars appear smaller and less elevated, and red. Furthermore, it aids in the skin's recovery.
Why Do The Acne Scars Build Up?
Laser treatment for acne scars in Pune treats blemishes that have been left behind by infected pimples or because of skin pores that have expanded due to a buildup of oil, dirt, dead skin cells, and bacteria. A breach in the follicle's walls results from these enlarged pores. 
The infection may spread to the nearby tissues if the break is deep, which could result in more severe scarring or bruises. The results of the human skin's attempt to mend these bruises aren't as faultless as the skin's original texture, even though it has a natural tendency toward repair.
What is The Technique Behind Acne Scar Treatment?
Acne scar treatment in pune is a painless, non-invasive procedure that produces superior outcomes without the agony associated with surgery. This technique makes use of very potent fractional laser technology to lessen the glaring appearance of scars. You'll have smoother, more beautiful skin thanks to this technique, which doesn't harm the surrounding skin. Micron-sized laser beams are used in laser therapy to penetrate the skin's very deep layers and improve the skin's structural integrity. 
These brief light bursts encourage the skin's innate ability to rebuild itself to repair damaged tissues and cells, which results in the production of fresh collagen and elastin. The fundamental building blocks of healthy skin are collagen and elastin.
GLOBAL INFLUENCERS AT ISAAC LUXE
Beauty celebrated around the world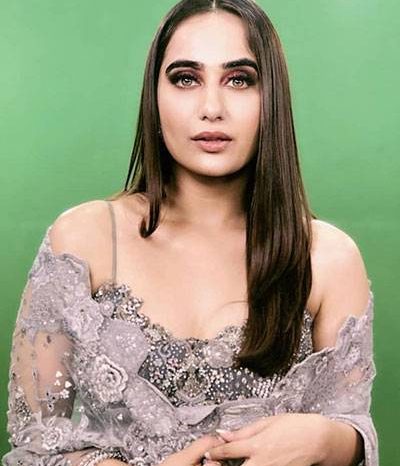 KUSHA KAPILA
For me, going to Dr. Geetika has been quite a revelation in the sense that she helped me know more about my skin and what my body needed in terms of my skin behaving properly. I feel like she's not somebody who suggests aggressive or expensive procedures just because she wants to get her agenda to the table which happens with a lot of dermats. I think what she does is that she first tells you to get your shit together which is really important and I think that's what most dermats should ideally do. I think my experience has been very good. She's told me to stay off certain things and it's really helped me with my acne. She's also somebody who's a case study herself because when you look at her and her skin you kind of know that you're in good hands!''
-Social Media Celebrity
How is The Recovery Process After The Acne Scar Treatment?
Every person's rate of healing and compliance with post-treatment instructions have a significant impact on how long it takes to recover. The time needed to recuperate, however, can range from a few days to a few weeks. Depending on the afflicted area, the severity of your scars, the type of treatment you select, and other factors, acne scar treatment in pune for the eradication of acne scars varies in price. In contrast, laser treatment for acne scars cost in pune of a single laser therapy session ranges from Rs. 1000 to Rs. 30,000.
Why Should You Choose ISAAC Luxe For Acne Scar Treatment in Pune?
The experts at ISAAC Luxe bring years of knowledge to the table to help you better understand the needs of your skin and choose the right treatments to achieve smooth, glowing skin. With our FDA-approved non-insulated needles that are "one pass" treatments, our experts make sure that you get the best results.
Request a consultation and price estimate